Best Exterminators in NYC – A Review
Our NYC exterminators can also help you with your pest control needs in Brooklyn, Bronx, Queens, Long Island City and Staten Island. 24 Hour Pest Control is a professional licensed pest control company in NYC that has been serving the New York City area for over 15 years.
Toll Free: (800) 456-8400 Direct: (646) 661-7415 Text: (347) 252-6595
The Best Exterminators in New York
BEST OF NEW YORK 2021 MAR. 30, 2021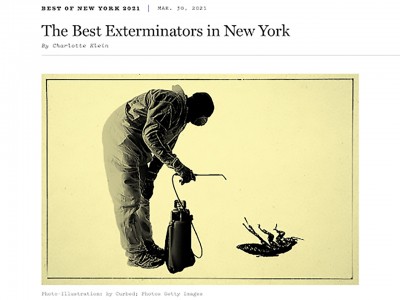 Recognized As Best Exterminators in New York
"Best of New York" issue has named standout services, and we are in it.
For a 15-Minute Response Time
https://www.curbed.com/article/best-exterminators-nyc.html